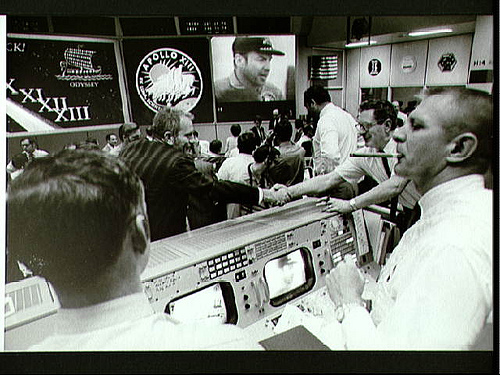 "How often do you change or move your cables?" I asked John, the 911 Director for a tri-county joint operations.
'More than you would think. We always have some new department moving in, or an old one on their way out. New dispatchers. New equipment. I guess we're almost always changing something around."
"And how much time does that take?" I asked, already knowing the answer.
Looking around the sizeable room, I saw a hodgepodge of equipment, consoles and wiring. There were wires taped to the wall molding, wires dropped down from the ceiling and wires running down the walls, held up with duct tape. I nearly tripped on a wire someone had put underneath the carpet, leaving a nice bump as a tripping hazard.
"Way too much time." John replied.
What I saw before me was typical of nearly every single 911 Ops/command center I've ever been in. Despite local, state and federal grants, the pressure to keep up with changing populations and an ever-expanding mission scope, makes a 911 Director's job.....well....interesting.
Easy as 1, 2, 3
One of the great things about Netfloor USA low profile access floors is that they are so versatile. Whereas traditional raised floor is usually reserved for data centers or electrical rooms, they are "overkill" for offices and command centers.
Cable management floors are so simple and easy to install...but even easier when it's time to reconfigure your space or run new wires!

We have worked with countless 911 command centers, network operations centers and even TV control rooms, and they all want simple, efficient cabling that is easy to change out.
But it's not just ease of installation and use, it has to look good, too! Check out our blog post on access floor finishes. From bamboo to wood, terrazzo to tile and carpet, we have special floor finishes that can make a big difference in not only the look and feel of a command center, but the productivity of the workers.
So, how does cable management actually work with a Netfloor USA floor?
Let's assume you are expanding. Business is good and you just added 2 more workstations. Or, your county council just approved a grant to upgrade your systems to keep up with population growth in your town. You need to run power, voice and data cables to those extra workstations.
With Netfloor USA, it's a simple matter of exposing the cable trenches in the access floor, running your cables, and hooking them up to in-floor electrical boxes. Or, if you don't have electrical boxes, you can run your wires directly into the workstations!
When you're done with the wiring, simply lay the floor finish (carpet tiles, terrazzo, bamboo or wood panels, etc.) back down onto the access floor. The contact adhesive will keep them snug.
We can help you find a floor finish that's easy to work with. We have a selection of carpets, wood and bamboo panels, tiles and terrazzo-like finishes that all come in easy to remove panels. So you simply peel the panel up, lay your wires, and put the floor finish back in place. It's so much easier than working with concrete cable trenches, running wires above the ceiling or along the wall baseboard!
911 Directors and Dispatchers don't have time to waste running power, voice and data cables; they're too busy saving lives. A low profile, cable management access floor simplifies operations in a dynamic environment, allowing professional emergency workers to get back to their mission faster and more effectively.
Netfloor USA cable management access floors are simple to install, easy to use, and they make your life easier. Give us a call or email, and let us show you how!
And for the record, the blog image is of the NASA control room when Apollo 13 splashed down after returning safely from certain disaster on the way to the moon. It's a good thing no one tripped over any wires in the control room!