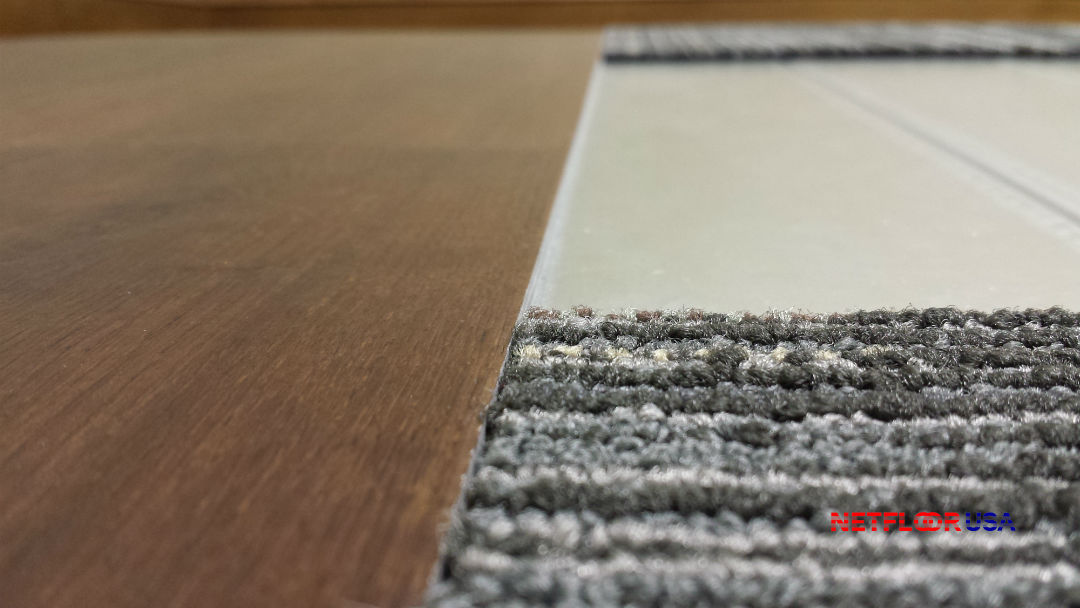 5 Tips for Choosing the Right Finish Material for Your Raised Access Floor
One of the really great things about Netfloor USA Cable Management Floors is that they get wires out of the way, so your office/building/library/control center/etc. looks like a place that people want to work and visit.
We carry a nice range of floor finishes that we've tested to work very well with Netfloor USA raised floors, but we don't expect every customer to want to use our floor finishes. There are a near-infinite amount of possibilities: colors, textures, styles. Every customer has a color theme in mind, and interior designers pay attention to every little detail when it comes to floor finishes.
So one of the questions we get asked most often is: What kind of finish floor should I use on my access floor?
What type of finish floor should I use? We recommend to use a high quality, commercial grade finish. We typically recommend a thickness of 4mm or thicker. Having a stiff backing material is very important. Typically the thicker and stiffer the finish, the better.

Should I use an ESD (electrostatic dissipative) finsh on top of my raised floor? The question of ESD or not really depends on your specific application needs. As a general comment, the majority of our customers do not choose an ESD finish unless there will be unusually high amounts of electrical equipment, and/or very sensitive equipment that could be damaged by electrostatic discharge.

What type of adhesive should I use for the floor covering? As far as mastic type (adhesive type), when we perform the finish floor installation, we usually use carpet glue dots or tape. They allow the finish floor to be easily removed to re-organize wires under the floor. If ease of removing the finish floor isn't a concern, or the finish floor does not have a smooth backing that will accept carpet dots or tape, then going with a more traditional mastic or glue is fine. If you do, the most important thing is to apply with full coverage.

We have seen a lot of carpet/flooring installers who will spray or roll-on the glue very unevenly, which results in a bad finish overall.

Is it hard to access the wires and cables in the raised floor once I put a floor finish on top? No, not really. The typical construction schedule looks like this: Install the cable management floor. Install wires and cables. Install other building components like walls, etc. Install the finish floor. By the time you're ready for the finish floor material to be installed, most of your wires and cables should already be routed inside of the raised floor.

If you do need to make changes like adding additional cables or re-routing cables, then yes, you will need to peel up the floor finish. But, it's a very simple process, and it sure beats having to go through concrete trenching to run more wires!

Isn't it 'double the effort' to have a cable management floor AND a floor finish? Well, the short answer is "no." In the vast majority of cases, regardless of a concrete sub-floor or an access floor, you are probably going to have some sort of floor finish like carpet, tile, etc. Some of Netfloor USA's products come with a finish floor material embedded on the top, underneath a clear wear layer. But if you're looking at the lightweight ECO system, or the heavy-duty CamasssCrete cable management floor, you should know those are bare panels and we will want to discuss floor finishes that will stand up to your particular application, and look good in the process.
Check Out This Video of a Floor Finish Being Installed on a Cable Management Access Floor (And Wires Being Installed) It's Less Than 2 Minutes!
Regardless of your specific needs, Netfloor USA is here to help! We are easy to work with, and love helping our customers find a great cable management solution. Please feel free to contact us, and let's see how we can help!