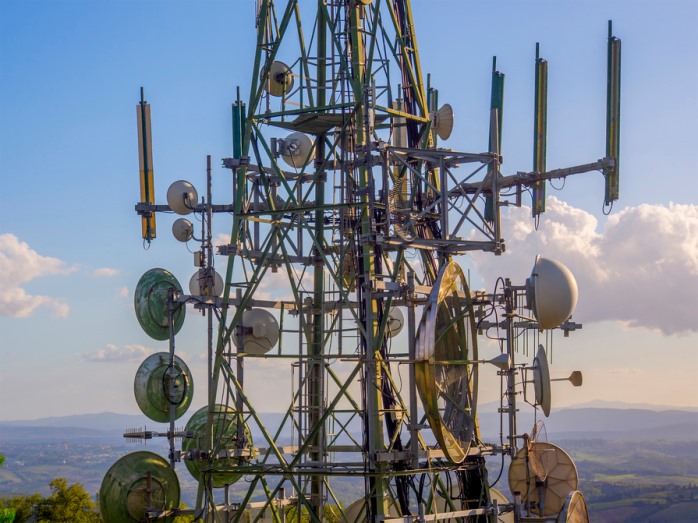 Back to Basics: Is the Future of Connectivity Based in Wired Technology?
This may come as no surprise, but it seems that these days we do everything online. From watching movies and shopping to taking online courses or even ordering takeout, the Internet has become an essential part of our lives. Thanks to the miracles of wireless networking, we are able to hop onto a Wi-Fi hotspot anywhere and conduct our daily business (or just browse Facebook). Wireless networking has grown exponentially, and many might assume that wired (or Ethernet) connections have gone the way of the dinosaur, VHS, and New Coke. Not so fast.
We've talked about different methods of cable management, and recommend low profile access floors as the best way to organize cables, but let's back up even further and decide if we even need wires and cables in the first place.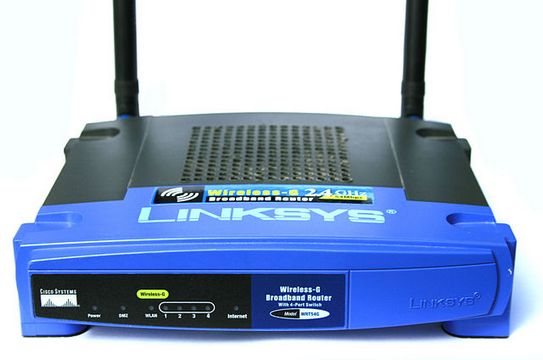 Ethernet…It Isn't Dead Yet
We are all well aware of the benefits that Wi-Fi service provides us. We know that wireless connections are fast, easy to upgrade and are compatible with all devices. We also know that wireless networks are existent virtually anywhere. Without the restraint of cables, wireless towers have become permanent geographical landmarks and just about everybody with a laptop, Smartphone, tablet or other device and harness the power of cyberspace.
While wireless networking has its benefits, you shouldn't dismantle your Ethernet network just yet. This may come as a complete shock to you, but wired networking is making a comeback. In the first half of 2015, there has been an increase in the number of Ethernet switchers made available and wired networking companies such as Cisco have been experiencing a resurgence in both profit and popularity.
At Netfloor USA, we specialize in access flooring, especially low profile, cable management access floors. In the past few years, we have seen a huge increase in the amount of wired networks all types of customers are installing.
So what prompted this paradigm shift?
The Advantages of Wired Networks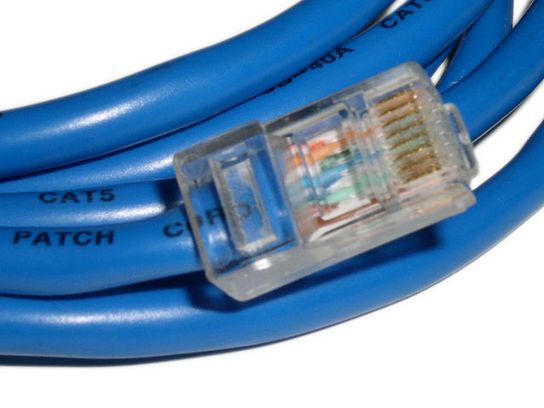 Believe it or not, the case for wired networking is a strong one. Here are just a few of the reasons why sticking with a wired solution is the right choice for your business:
It's Faster
Yes, you read that right. Believe it or not, Ethernet connections by and large provide faster connectivity in comparison to Wi-Fi. With modern Ethernet connections you can get speeds of up to 1 Gigabit per second, which is more than three times the speed of the fastest Wi-Fi connections out there. This speed has real benefits, and Google, for example, is capitalizing on the speed and quality of wired connections by investing heavily in the future of fiber optics. They have launched Google Fiber which is currently available in select cities such as Atlanta, Charlotte, Nashville and San Antonio.
Google Fiber promises Internet speed of up to a whopping 1000 Megabits per second, allowing users to download and stream content at breakneck speeds. With wired connections, there is also less latency (or delay) when compared to wireless networks. Whether you're a gamer lining up the perfect headshot or a CEO organizing an international conference call, minimizing lag means a maximally efficient experience.
It's More Reliable
While wireless networking is convenient when it works, connectivity issues—especially if you find yourself on the fringe of a certain wireless network's range or in a dead zone—can completely negate that benefit. Wireless routers and modems also add an extra point of potential failure in any network, and driver compatibility can quickly become a nightmare. Additionally, wireless networks have issues in connectivity when objects such as walls come into play. With wired networking, your service and signal will be crystal clear and stretch as far as your cabling allows.
It's Easier to Set Up and Connect
At one point or another, you've likely faced issues trying to connect to a wireless network. During those moments of panic and frustration, you have also noticed how difficult it can be to pinpoint the exact problem to troubleshoot. Wired networks are literally plug and play, making it that much easier to connect your devices and get down to business.
Special Caveat: Despite the resurgence of Fiber Optic Networking in recent years, special care must be taken when handling fiber optic cables. Every joint, every splice, every connection of a fiber optic cable has the potential to add to the total dB loss of the system, and the longer the fiber optic cable (for example, in kilometers/miles), the more total loss the system will experience.

Installation crews, often experienced with installing coaxial (e.g. RG & QR type, etc.) and telephone lines (e.g RJ type), require special training to become proficient in laying fiber optic cabling. This has become a concern in many municipalities as ISPs begin to upgrade their networks with more fiber, while using independant contractors to install the fiber optic cable.
It's More Secure
Ever wonder why network encryption standards are changing so much? The reason behind this is actually quite simple: wireless networks aren't very safe. Even with the biggest and best safeguards in place, wireless networks can still be hacked. If you transmit a lot of sensitive information through your network or have that data stored locally on servers, the risk of a breach could create a lot of headaches and worry. With wired networks, everything is completely contained and you actually have to connect to the network in order to retrieve your information.
Many organizations, especially government and military, require wired networks for certain types of material. For example, if a particular network is to carry any type of confidential, secret or classified information, it must use a special network. Even the cables themselves must be segregated away from other networking cables as a layer of physical security.
It's not just the government and military who rely on wired networks to step up security; many other organizations do too, from public and private corporations to public service groups like 911 and emergency ops centers.
You Have Many Different Types of Cabling Options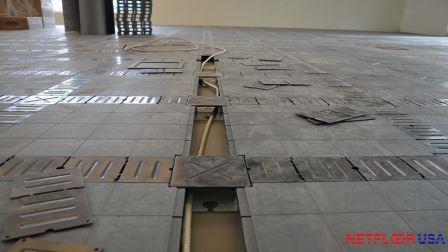 As you plan out your wired network, there are several connection options available that you can choose from. For example, a home Internet connection can be managed with Cat5 cabling, which is the most basic wiring system and is also commonly used for local area networks in which a group of computers are connected to a single server. Ethernet connections made with Cat5 wiring can include office buildings and home computers.
For larger industrial needs, you can opt for Cat6 cabling, which provides more bandwidth and thus faster internet speeds for both sending and receiving information. This is especially important if you are regularly moving large files, or transferring a large quantity of data.
Another option you have for wired networks is coaxial cabling, which is most commonly associated with transmitting television and video. This makes it ideally suited for closed-circuit security cameras that need to be routed to a central control center.
Finally, the latest trend involves fiber optic cabling, which has grown in popularity due to its extremely high transmission speeds and capacity for truly impressive bandwidth.
Get Wired Up
So what does this all mean? Is Wi-Fi a big sham? Absolutely not. Wi-Fi has its uses, but if you're looking for the ultimate in speed, reliability, security and hassle-free connectivity, there's still no beating good, old-fashioned yet high-tech cabling. Make the smart choice and get wired up today.