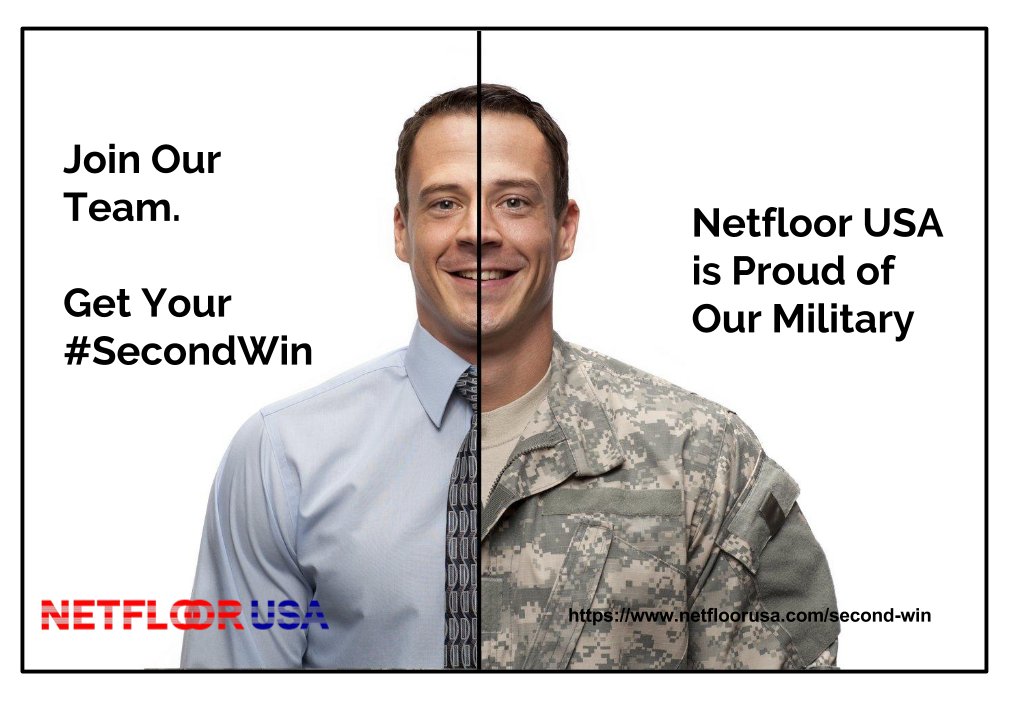 Netfloor USA Cable Management Access Floor Systems (Netfloor USA) is very proud to announce a new program: Second Win.
We are specifically looking for talented U.S. Military members and/or Veterans with experience in:
Communications
Wiring/Cabling
IT Infrastructure
We feel very strongly about how important our military is, and we want to give back to those people who give so much. It can often be difficult to find a job once you leave the military. But we know that Vets have unique skills and qualifications that would make them an asset to any company, and we would be proud to work with you.
We are using the hashtag #SecondWin in our social media posts.
Netfloor USA specializes in creating fast and flexible infrastructure to solve high-tech cabling problems. Our unique raised access floor systems are the perfect way to solve wiring and cabling problems.
Most of Netfloor USA's cable management access floors are 3 inches high, or less. Our ECO floor comes in 3 heights, all less than 3 inches. Our CamassCrete access floor tops out at 9 inches. Both products have built-in cable trenches.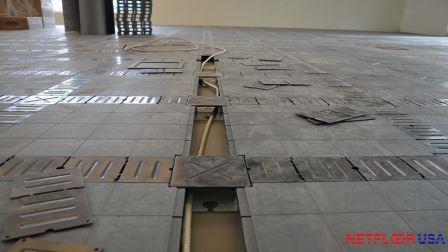 Want to learn more about Netfloor USA's products and how we help all types of organizations... get organized? Take a look at our Blog and read our Articles. If you're in a particularly good learning mood, visit our YouTube channel and watch our videos. If you get through that and are interested, you just might have the right stuff!
If you've got what it takes, use the contact form below and let's talk!
Not in the military or not a veteran? That's cool, too! Take a quick look at employment page!
Why work with Netfloor USA?
We've got unique products that no other company makes
Our products solve problems for our customers
We have a goal-oriented culture
Netfloor USA is growing, and we need motivated, self-starting people who get excited about creating
A flat corporate structure means you aren't a number; you are part of our team