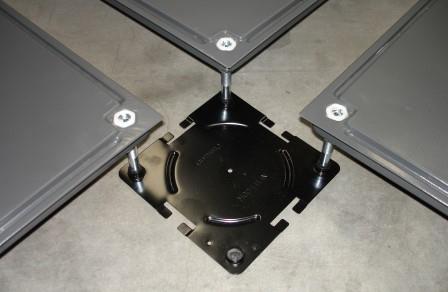 Netfloor USA is happy to announce some updates to our metal trench plates.
Improved Fit
While our customers never had issues with the metal trench plates (trench covers) which are used to cover the cable trenches, we have added some features which allow the plates to lock more securely than previous generations.
Backward Compatible
We always try to make our designs as open as possible, and the new plates are backward compatible with older versions of our flooring systems.
Sound Attenuating Edges
The Trench Plates (Metal Covers to the Cable Management Raceways) for Netfloor USA CamassCrete have rubberized edges which dampen sound and provide a stable and cushioned base.